soul winning
By Overcomer Babalobi
Luke 15:10 – Likewise, I say unto you, there is joy in the presence of the angels of God over one sinner that repenteth.
Matthew 28:19 – Go ye therefore, and teach all nations, baptizing them in the name of the Father, and of the Son, and of the Holy Ghost:

Repentance of sinners brings joy and happiness to God and his angels.
There are angels of God whose business is to watch over the activities and take record of men.
God keeps record of every activities that every man takes on earth.
Every soul is important to God.
The prayers of any sinner would not be accepted until he or she repents.
The secrets to making God happy is by getting God and his angels attention through Evangelism.
The secrets to business, financial, health and spiritual breakthrough is through soul winning because this is what touches the heart of God.
As we have prayer requests to God, He also has a prayer request for men.
God's prayer request is soul winning
We are the only people who has the power to grant the prayer request of God Almighty.
Be a soul winner today!
Prayer
Holy Spirit make me a soul winner, in Jesus name
Babatope Babalobi: + 2348035897435 babalobi@yahoo.com
App for BB phones: http://goo.gl/HJcXqF
App for Android phones/iOS: http://goo.gl/bwCKv3
Mark 16 vs. 15- He said to them, "Go into all the world and preach the good news to all creation.
The last wish of Jesus before He left the world is that his disciples should embark on soul winning.
It is often said that the last wish of a man must be respected.
Are you respecting the last request of Jesus?
The prayer request of Jesus is for you to evangelize. Instead of answering this simple prayer request, we bombard Jesus with our prayer requests daily NOT knowing Jesus may not answer our request unless we answer his own request.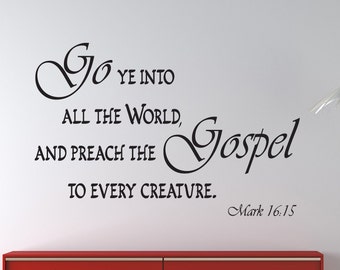 GO –   This is a commandment not an optional instruction.
YE –   Jesus is talking to you. The commandment is for you.
INTO – Move. You cannot WIN a soul unless you take a step.
THE – Preach to THE blind, THE lame, THE rich, THE poor, THE young, THE old, THE sinners etc.
WORLD – Go to every nation, every continent, town, city and village. Salvation is for all.
AND – You need to do something.
PREACH – Tell them about the adamic sin inherited by  all men and salvation plan of God through Jesus.
GOSPEL – Your message must be based and rooted on the word of God, which is the Bible.
EVERY – The gospel is for everybody.
CREATURE – God does not discriminate on basis of gender, race, age, on language. Gospel is for everyone.
Babatope Babalobi: + 2348035897435 babalobi@yahoo.com
App for BB phones: http://goo.gl/HJcXqF
App for Android phones/iOS: http://goo.gl/bwCKv3
Exodus 23 vs 25: And ye shall serve the Lord your God, and he shall bless thy read and thy water, and I will take sickness away from the midst of thee
Job 36 vs 11: If they obey and serve him, they shall spend their days in prosperity and their years in pleasure
Service to God is key to prosperity and good health.
Service to the Lord goes beyond be a church goer, it means being a labourer for the Lord.
Every labour you do for the Lord should end up directly or indirectly in winning souls.
Many people are wondering why they are 'serving' the Lord through various activities, but are not receiving spiritual rewards. In some cases, people are really serving church leaders through hypocrisy to be rewarded with church positions. No thanks to the doctrines of many churches that have really replaced church service to Gods service. The contemporary church seems to be more interested in a crowd rather than winning heaven bound souls.
Any church activity that you engage in that does not result directly or indirectly in soul winning is a waste of time, energy, and fruitless. It is anti-scriptural, anti-Christ, and is not a service to the Lord.
If you want to experience the promises of Exodus 23 vs 25; and Job 36 vs 11 ensure you embark on aggressive soul winning in and/or outside the church.
Babatope Babalobi: + 2348035897435 babalobi@yahoo.com
App for BB phones: http://goo.gl/HJcXqF
App for Android phones/iOS: http://goo.gl/bwCKv3
John 21 vs. 3 – 6 – 3 Simon Peter saith unto them, I go a fishing. They say unto him, We also go with thee. They went forth, and entered into a ship immediately; and that night they caught nothing. 4 But when the morning was now come, Jesus stood on the shore: but the disciples knew not that it was Jesus. 5 Then Jesus saith unto them, Children, have ye any meat? They answered him, No. 6 And he said unto them, Cast the net on the right side of the ship, and ye shall find. They cast therefore, and now they were not able to draw it for the multitude of fishes.
1.     Peter and his friends labored all night looking for fish, but they caught nothing.
2.     Jesus stepped in, and on his instruction Peter and his friends threw the net into the sea again, and they caught a multitude of fishes, too much for them to pack.
3.     If Jesus steps into your business, you can become rich overnight.
4.     However, you must also first step into the Lord's business of soul winning before Jesus can step into your business.
5.     Do the work of an evangelist today, and you will become rich overnight with souls of men and even financial prosperity.
Prayer
·       Holy Spirit make me a soul winner in Jesus name
John 21 vs. 3 –  Simon Peter saith unto them, I go a fishing. They say unto him, We also go with thee. They went forth, and entered into a ship immediately; and that night they caught nothing.
1.     There are some general causes of poverty such as poor education, low skills, natural disasters, poor political governance, laziness, and in some cases geographical location.
2.     But they are also spiritual causes of prosperity, and Christians no matter where they are on the face of the earth are supposed to be shining examples of divine prosperity. However. The reverse is the often the case. Christians may be poor because of the following reasons:
·       They have abandoned the work of God for the work of flesh, chasing after things of the world rather than things of the flesh.
·       Like Peter, they have abandoned soul winning and evangelism. Fishing for money rather than fishing for souls first.
·       They put their personal business first, the God second or last.
·       They have forgotten that God is He that gives power to make wealth, not by power not might.
Prayer
·       Holy Spirit deliver me from profitless hard work in Jesus name
·       I receive the spirit of an evangelist in Jesus name
John 15 vs 27 –  And ye also shall bear witness, because ye have been with me from the beginning.
The work of evangelism is not limited to Church leaders alone.
Every  Christian has a divine mandate to do the work of an evangelism
Be a witness for Christ today, tell someone about Jesus
Prayer
I receive the passion for Soul in Jesus name.
Read Matthew 5:13-16
"Ye are the salt of the earth: but if the salts have lost his savour, wherewith shall it be salted? It is thenceforth good for nothing, but to be cast out and to be trodden under foot of men". (Matthew 5:13).
Believes are compared to salt. Salt has multiple uses, some of which have not been explore. In this sense, salt is seen as something of great value. From this scripture, we learn that what has great value can suddenly become good for nothing. I mean nothing! A man's soul is worth more than all the treasures of the earth put together, yet by indulging in sexual sin, all that value is lost. That individual becomes good for nothing (Prov. 6:26).
If you appreciate the value Heaven place on you, do everything possible not to lose it. The most used of God can suddenly become the one God cannot use. Retain your value with all your life! Another lesson here is that loss of worth equals loss of placement. Your Heavenly placement or rating is a function of Heaven's assessment of your worth.
Each time you come up with a new idea for God's Kingdom, you increase your worth. How often do you increase your worth? When you lose your worth as salt of the earth, you will end up under the shoes of those you were supposed to positively affect. But as long as you maintain your worth, and season, sweeten, preserve, sanitize and clean lives, men will always look up to you. You will remain above them!
Another lesson here is that it takes earthly relevance to secure Heavenly approval. You were created to affect the earth. You were saved to positively impart lives. Some people are so 'holy' that they were of earthly good. The call to holiness does not mean you should live like a hermit – secluded from every one else as some Christian believe.
God does not expect you to conform to the world's way of doing things but to establish his standard through your life-style. Your value in Heaven will be determined by how many souls you won into the God's Kingdom, the number of hopeless people the Lord used you to restore hope to, and how many sorrowful people you  made to smile through your ministry. If your ministry cannot positively affect lives, it is of value: good for nothing!
Ye are the salt of the earth: but is the salts have lost his savour, wherewith shall it be salted? It is thenceforth good for nothing, but to be cast out and to be trodden under foot men" (Matt5:13)
Memorise: "And she brought forth her first born son, and wrapped him in swaddling clothes, and laid him in a manger; because there was no room for them in the inn" (Luke 2:7)
Read: 2 Samuel 6:9-12
 Pastor E. Adeboye
Your cup of cold water can affect lives of others as well as that of the giver. In Joshua 2:1-21, Rahab was hospitable to two Israeli spies and that led to the salvation of herself and her entire household. The one you save today could become your saviour tomorrow. At a time the Israeli nation was in dread and did not know what to do with the newly recovered Ark of the covenant, one man came to their rescue.
King David who had seen judgement fall on Uzzah who tried to hold back the Ark from falling immediately jumped at the offer. He needed another guinea pig who might lose his life, but he cannot be that person. The Ark stayed in the house of Obededom for three months. By the time king David sent to inquire whether Obededom was still alive, he was told that God so blessed him that he became the envy of all around him. Even till today, his story is still making rounds just because he gave out a cup of cold water!
Like king David, some people are afraid to take the first step or spear head a particular project. The cup of cold water in this regard is for you to prayerfully take the step. In 1 Kings 17:8-16, the widow of Zarephath fed a hungry prophet from her limited meal and God multiplied it. Her last meal became her first just because she cared for the man of God.
Later, when death came calling on her household, they were spared. It pays to serve true servants of God. In 2 Kings 4:8-17, the Shunammite woman opened her house to a man of God and she got what her money could not buy. From now on, as you give out that cup of cold water, you will never lack any good thing in Jesus' Name.
Sometime ago, while discussing with my Daddy, He asked me to tell Him the greatest loser since the world began. I said Adam because he messed up and was driven out of the Garden of Eden. Daddy said Adam was a loser but not the greatest loser. Then I said it must be Cain because he was the first born and was supposed to inherit all things yet he lost all. After Cain was knocked out, I kept mentioning others. Unable to get the answer, I asked the Lord to tell me who the greatest loser was.
 He said it was the Inn Keeper on the day Jesus was born. The Saviour of the world, the Creator of Heaven and earth was to be born in his room but he said 'No room'. He stood to gain in every way. His name would have been written in gold but he said 'No room'. Every time God gives you an opportunity to serve Him it is because He wants to reward you with something that lasts forever. Anytime you turn down requests to support the Kingdom, you are saying 'No room'. Is there any room in your life for Jesus?
If there is no room for Jesus, create one for Him in every area of your life.
By Pastor E. Adeboye, RCCG
Memorise: "For whosoever shall do the will of my Father which is in heaven, the same is my brother, and sister, and mother" (Matthew 12:50)
Read: Matthew 12:46-50
If you love God, when you come into His house and find the chairs dusty, you will look for a piece of cloth and wipe them clean, without necessarily blaming the ushers or sanitation people. As you take a stroll within the camp, and you see a piece of paper on the floor, you will pick it up because of love in your heart. It is wrong to litter God's house as He expects you to keep it clean always. Do you have supreme love for the Master?
The spiritual family is superior to the earthly family. The Lord Jesus Christ demonstrated this one day, when while preaching, someone brought the news that His mother and brothers had come to seek His audience. He clearly told them, "For whosoever shall do the will of my Father which is in heaven, the same is my brother, and sister, and mother" (Matthew 12:50). He was not denying Mary and His blood brothers of their relationship, but was trying to establish the superiority of the spiritual over physical relationships. It is possible that, that was what contributed to the conversion of His family.
Very soon, the trumpet shall sound. The Lord will take all who are blood washed and living right to Heaven. The earth will face its worst moment of distress. For seven years, brothers will not know brothers. Families will turn against themselves as they face God's wrath. Finally, during the Great White Throne Judgement, family members will be parted along two eternal destinies. All right living believers will unite with others in Heaven to form the heavenly family. If you love your earthly family, lead them all to Christ, before you are eternally separated!
One reason you have a means of livelihood is to afford you the resources with which to mobilize members of your extended family into God's Kingdom. How well are you doing this?
What is evangelism and who is an Evangelist?
By Babatope Babalobi
Broadly defined, evangelism is defined as spreading the good news of salvation with the purpose of ensuring the conversion of unbelievers into Christianity. 'Evangelistes', the Greek word for evangelism means a 'bringer of good tidings', and it occurred thrice in scriptures-Acts 21:8; Ephesians 4:11; and 2 Tim 4 :5
Evangelism is not the mere testimony of a good, consistent life. The quiet, pervasive influence of the Christian life is necessary — but it is not evangelism. Being friendly, helpful, and neighborly may be a necessary preparation for evangelism, but it is no substitute for evangelism. Christianity cannot be radiated; truths about God and his Son have to be communicated. Good deeds do not convey the actual content of the gospel; the good news must be expressed in words.
Evangelism, then, is the specific, articulate presentation of the message that Christ's death upon the cross propitiates (turns away) God's wrath which abides upon man in his unregenerate state (Romans 3:25; John 3:36). Evangelism is the presenting of Jesus Christ, so that men will accept Him as their Savior from the guilt and power of sin, and declare Him Lord as they seek to follow Him in their daily lives[1].
 Euangelistes "a messenger of good", denotes a "preacher of the gospel," Acts 21:8; Eph. 4:11, which makes clear the distinctiveness of the function in the churches; 2 Tim. 4:5.  euangelizo, "to proclaim glad tidings," and euangelion, "good news, gospel." Missionaries are "evangelists," as being essentially preachers of the gospel.[2]
"Jesus evangelized. He preached the "glad tidings of the kingdom of God" (Luke 8:1). Paul evangelized. He said, "I have preached to you the gospel" (2 Corinthians 11:7). Philip evangelized. He "preached unto him Jesus" (Acts 8:35). Evangelism in the Bible, then, was a ministry of the spoken word. Evangelism means "to make known the message of the gospel." [3]
Since the only good news around is 'Jesus news' an Evangelist can therefore be safely defined as a Public speaker on the ministry of the Lord Jesus Christ. 
The task of soul winning should be the preoccupation of every Christian since we are saved by grace in order to reach out to others. Every Christian is  therefore meant to be an Evangelist, and no Christian should wait to be ordained to do the work of Evangelism. Once a person becomes born again, he automatically becomes an Evangelist and is expected to carry out the work of Evangelism.
By
Babatope Babalobi
"And he gave some apostles; and some, prophets; and some, evangelists; and some pastors and teachers" –Ephesians 4 vs. 11
This passage talks about five kinds of Ministers, including Evangelists, showing that Evangelism is a peculiar and unique ministry which can be solely focused upon or combined with other offices in a Christian ministry.
Christians are motivated to share the Good News primarily because our Lord commands us to evangelize. The heart of the Great Commission in Matthew 28:19-20 is "Go therefore and make disciples of all nations."
The command in Acts 1:8 is "Ye shall be witnesses unto me." At the Berlin Congress on Evangelism John R. W. Stott said: "We engage in evangelism, not necessarily because we want to, or because we choose to, or because we like to; but because we have been told to. The church is under orders. The risen Lord has commanded us to go, to preach, and to make disciples, and that is enough for Us.
We are motivated to evangelize also because men are lost (Luke 19:10), without hope (Ephesians 2:12), under condemnation (John 3:36), and destined for destruction (Mark 16:16). For some, nobody is lost in the eternal sense; nobody is really perishing; nobody is destined to spend eternity in Hell. This is a new form of an old universalism — but Jesus taught eternal punishment as well as eternal life (Matthew 25:46).
There is an estrangement between man and God which needs reconciliation (2 Corinthians 5:19). Jesus says that it is sin that defiles us and cuts us off from God (Mark 7:14-23; Isaiah 59:12). Something happened in the Garden of Eden that blighted the entire human race (Romans 5:12).
 As a result the whole human family is spiritually dead (Ephesians 2:l)and is under the grip of sin (Galatians 3:22). Therefore man needs to be shown the depth of his depravity and the extent to which he has fallen short of the expectation of God.
The doctrine of the return of Christ has also been one of the great motivating factors in evangelism. The day of salvation is "now" (2 Corinthians 6:2). Jesus said there is a night coming "when no man can work" (John 9:4). The second coming of Jesus Christ is the blessed hope of every believer (Titus 2:13), and to desire others to share in that hope becomes an impelling motive for evangelism. [1]
By Babatope Babalobi
"Go ye therefore and teach all nations, baptizing them in the name of the Father, and of the Son, and of the Holy Ghost. Teaching them to observe all things whatsoever I have commanded you: and lo, I am with you always, even to the end of the world"-Mathew 28 vs. 19.
The key words in these last words of Jesus Christ to his disciples are: Go, teach, nations, baptize, and always.
Let's look at another passage: "And as ye go, preach, saying, The Kingdom of heaven is at hand. Heal the sick, cleanse the lepers, raise the dead, cast out devils, freely ye have received, freely give" –Mathew 10 vs. 8.
There are six duties of the Evangelist as deduced from the two passages above.
The first duty of the Evangelist is to take the cross of Jesus and spread the message of Jesus salvation globally. An Evangelist must be ready to Go and embark on a mission.
"For I am not ashamed of the gospel of Christ: for it is the power of God unto salvation to every one that believeth; to the Jew first, and also to the Greek" –Romans 1:6
Paul was thoroughly trained in the school of the Torah at Jerusalem, and well versed in Hellenistic culture as a result of his training in Tarsus — but his one and only concern was to bear witness to Jesus Christ and His death upon the cross for the sake of all people.[1]
Second, the Evangelist should be mobile, using various media to evangelize from one village to another, city to city, country to country, and continent to continent. An Evangelist has the world has his constituency, and should therefore be willing to spread the good news to all nations.
Third, the work of an Evangelist should end up in conversion of sinners to Christ. Since there can be no baptism without repentance, the Evangelist's activities should produce fruits for the Kingdom in form of saved souls. Evangelists bring people to Christ.
Fourth, the Evangelist is also charged with the responsibility of educating new converts on the rudiments of Christianity. The duty of the Evangelist does not stop in converting sinners, but following up new converts, teaching them the word of God, counseling them, praying and interceding for them, directing them to appropriate Churches to fellowship with other brethren, and generally ensuring the growth of new converts in the Christian faith, living in absolute holiness and righteousness in obedience to God.
Fifth, the Evangelist has a duty to trust in God, and rely completely on him for his protection and provision. Though the evangelist is walking in the midst of thorns, and spreading the message of salvation to various categories of unbelievers, he must remain bold and courageous.
"Provide neither gold, nor silver, nor brass in your purses. Nor scrip in your journey, neither two coats, neither shoes, nor  staves: for the workman is worthy of his meat"- Mathew 10 vs. 10
Lastly, Evangelism is a total salvation ministry encompassing deliverance, healing, holiness, and prosperity. Evangelism is also expected to demonstrate love, care, and compassion to the people. Evangelism should not be turned into a commercial venture, and Evangelism must discharge their divine mandate with deep sense of responsibility refraining from deepening the burdens of new converts through commercialized Christianity.
By Babatope Babalobi
The main and immediate output of evangelism is Soul conversion from darkness to light from unbelief to the truth, from the dominion of Satan to the Kingdom of God. The whole ministry of Jesus Christ is to reconcile man to God, and evangelism helps in bringing this to reality.
Do you wish to make heaven happy? Do you want to create a joyous scene in the presence of God? Do you want angels to back slap in celebration? Then do the work of an evangelist, for the Bible says there is much angelic joy in the presence of God for every soul that is won to the kingdom of God.
"
If Evangelism makes heaven rejoice, then it must have its own rewards.
"And every one that hath forsaken houses, or brethren, or sisters, or father, or mother, or wife, or children, or lands, for my name's sake, shall receive a hundredfold, and shall inherit everlasting life"-Mathew 19 vs. 29.
One of the challenges that the Evangelist is borne to have is determining how to raise funds for personal and ministry needs, considering the fact that evangelism is not Church based and therefore cannot easily be financed by tithes and offerings. The evangelist should consider himself as a servant of God; meaning he is an employee of God, doing God's business, accountable directly to God, and therefore God –his employer will work out how he will be rewarded for his contribution in the vineyard.
Paul the Apostle understood this principle so well, no wonder in almost all the epistles, he always introduces himself as a bond servant of God separated to the work of God. I believe a Servant means some one who belongs to another person, and therefore committed for life to do his owner's will and desires, at all times.
It is only by faith that a Christian can successfully do the work of Evangelism expecting a reward. If you are sure of your calling, and have a passion for Christ, then no problems will hinder you from working as an Evangelist. In the early and trying days of my Evangelism ministry, the Holy Spirit directly encouraged with Hebrews 11 vs. 6:
But without faith it is impossible to please him: for he that cometh to God must believe that he is, and that he is a rewarder of them that diligently seek him" –
The key points to note is that an evangelist must have a heart for Christ, a passion for soul winning, diligent and hardworking believing that God his employer is taking record of his daily activity and this will form the basis of his reward, and the Evangelist must remain focus on God.